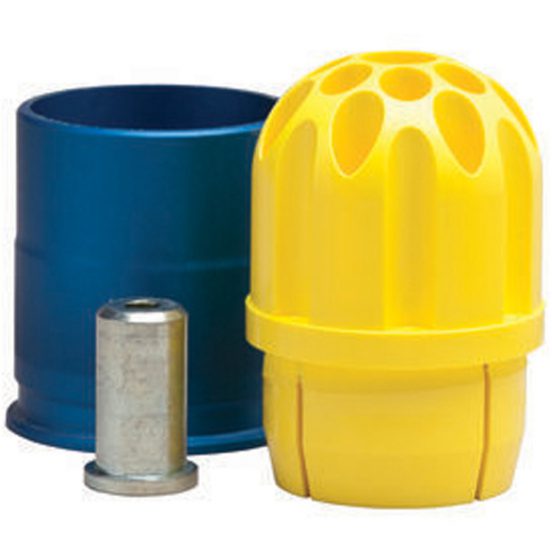 Model:

6530-50

SKU:

1013475
Direct Impact® 40 mm Reloadable 50-Shot Training Kit
This reloadable training kit allows officers to practice loading, sighting, trigger pull and range estimate at a fraction of the cost of tactical rounds. With the base sitting on a flat surface, the nose is inserted into to the opening until it clicks. Using the supplied hex key, the screw is loosened and the fired cartridge is removed. A new one is inserted and the screw is tightened. the round is now ready to fire. Total lapse time is under 10 seconds. Not for use on humans.
Allows realistic training to be conducted at a fraction of the cost of using operational rounds.
The unique reloadable projectile design closely simulates the flight trajectory of the eXact and Direct Impact munitions with propulsion inserts to ensure consistent velocities for accurate training.
The reusable projectiles are loaded by hand into the reusable 40MM shell base, and the propulsion inserts are inserted and tightened using a set screw and a supplied hex key.
The entire reload process can be accomplished in the field in less than 10 seconds without the need for presses or other reloading equipment.
Training rounds are not for use on live targets.
Defense Technology® Direct Impact® Training Kits are produced in an ISO rated manufacturing facility.
These reloadable munitions are available in both 50-shot or 250-shot kits.
Resources