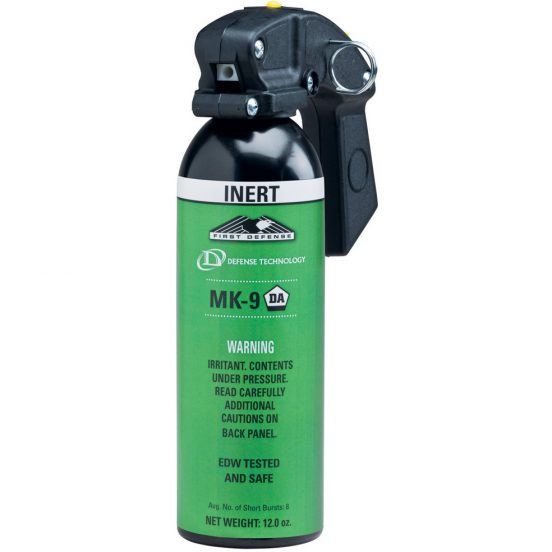 Model:

5199

SKU:

1011757
First Defense® Inert MK-9 Stream Aerosol
The First Defense® Inert formulation provides the same functionality and targeting properties as active product duplicating the delivery system for training purposes. The MK-9  will deliver 14 short bursts at an effective range of 18-20 ft. This inert aerosol product utilizes a stream delivery method providing a target-specific, strong concentrated stream for greater standoff. Eye protection should be worn during any force on force training, even though this formula is eye safe.
Electronic Discharge Weapon (EDW) safe
Non-flammable
The green canister represents the inert training units which duplicate the delivery system for live products.
The MK-9 features an easy to use trigger handle and is intended for use in crowd management.
This formulation has been tested and is non-flammable and Electronic Discharge Weapon (EDW) safe.
Defense Technology® First Defense® Inert Aerosols are produced in an ISO rated manufacturing facility.